Sunset Dinner Cruises in Olde Naples Florida
Posted: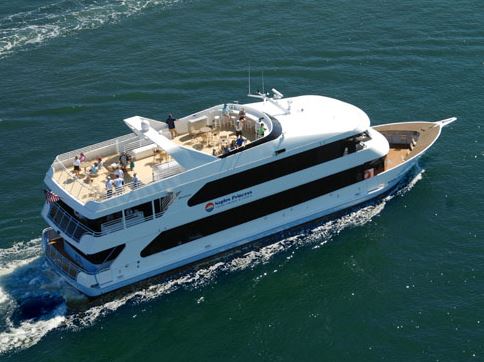 Sunset Dinner Cruises in Olde Naples Florida
Even on land Olde Naples offers sights, sounds, and beautiful sunsets year-round but if you'd like to get out of the water consider a dinner or lunch cruise that leaves from Olde Naples Marina brought to you by Naples Princess. The Naples Princess sails daily from the Port-O-Call Marina near downtown. You can view the spectacular homes of Port Royal and Royal Harbor and dine on delicious local dishes. Sit your favorite cocktail or enjoy some of the seasonal ingredients as your dishes are prepared daily right in the galley.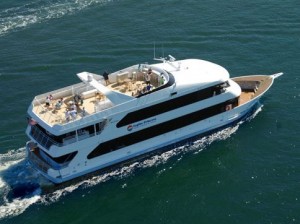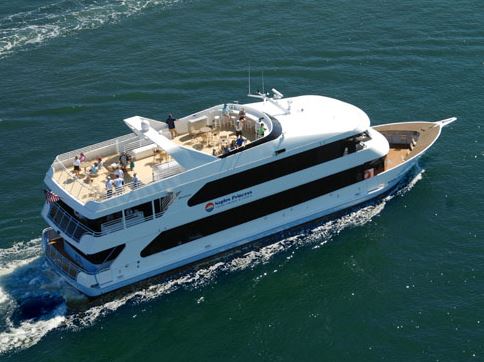 The Naples Princess is a brand-new 105 foot air-conditioned luxury yacht with room for up to 149 passengers. Daily cruises include afternoon and sunset sightseeing cruises starting at just $36. The Seabreeze lunch buffet cruise is $44, sunset dinner cruises are $68 and sunset more than hors d'oeuvres cruises are about $40. There is the occasional breakfast on the water cruise as well which times and prices vary depending on the season.
Throughout the year there are specialty cruises including wine tasting cruises, tropical entertainment, best of the 50s, the sounds of Sinatra, Murder Mystery cruises, Stone Crab festivals, songs of Billy Joel and Golf on the Gulf cruises.
Seasonal cruises are also available for Thanksgiving, Mother's Day, Valentine's Day and Easter dinners. You can also charter private tours on the Naples Princess throughout different times of the year when available.
Whether you're a local or a visitor you won't want to miss this fantastic entertainment and activity of Olde Naples. With you're looking for the perfect venue for a wedding, corporate functions or an intimate dinner out on the water for two, consider the Naples Princess. Plan your next event and make a reservation today on one of the most popular yachts in Naples. image by naplesprincesscruises.com
Professional Olde Naples Realtor®
When it comes to buying or selling a home you need an agent that not only knows real estate but the area as well. At the Domain Group we strive to give 100% attention to our clients when buying, selling, renting or investing in Olde Naples real estate. We offer personal tours and all the listings from the most popular neighborhoods in Olde Naples such as 3rd and 5th Street, northeast Olde Naples, Bayfront and the Olde Naples Beach and Golf Club as well as local news and information. For real estate you can trust, call us anytime. We would love to help you find the right home in Olde Naples Florida. 239-898-5329