The Naples Pier in Olde Naples
Posted: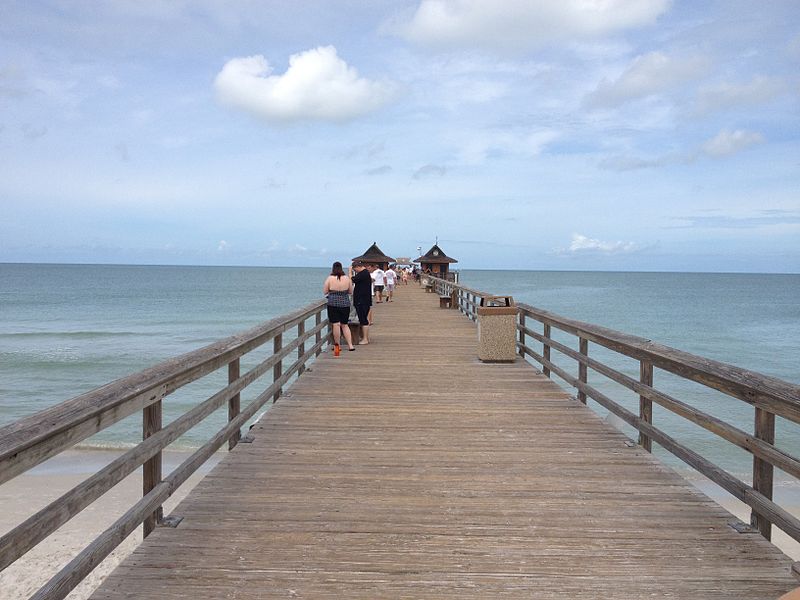 The Naples Pier in Olde Naples
The historic Naples Pier is located on the Gulf of Mexico in Olde Naples at the West End of 12 Avenue South. As one of Naples most popular attractions, the Naples fishing pier was originally built in 1888 as a freight and passenger dock. Now it is one of the most loved fishing piers in all of Olde Naples. It has withstood fires, storms and hurricanes and rebuilt several times but now stands of the public symbol of the area's history. Now over 100 years old, the Naples Pier is not only a local landmark but a national historical symbol.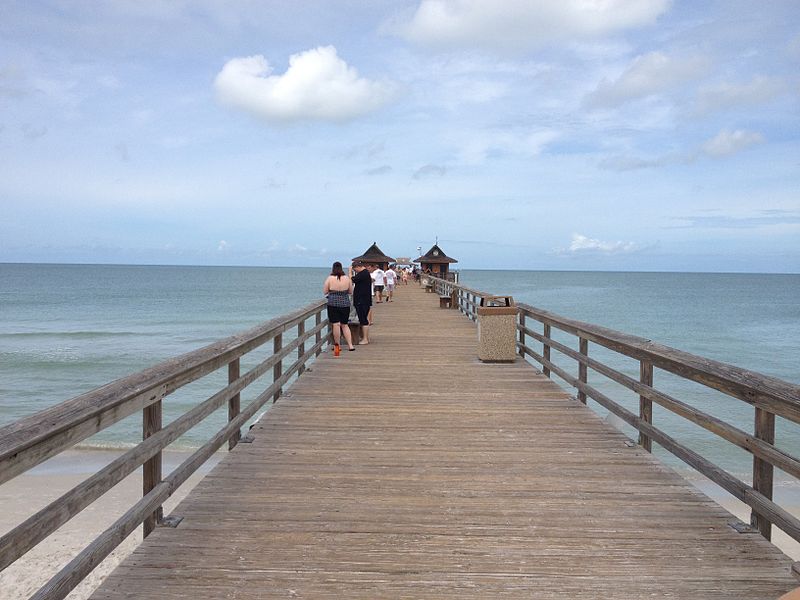 The Naples Pier is a favorite spot for sightseers and fishermen alike with a variety of concessions, fishing and beach supplies. One of the best things about the Naples Pier is that fishermen don't need a license because the city of Naples has purchased a bulk fishing license specifically dedicated to the pier. There's also volleyball nets, benches and chairs, and a spectacular place to view the Naples sunset. Local Naples resident Dr. Gary Petitt offers Naples Pier talks to educate visitors and locals alike about the history of Olde Naples and the pier itself.
"The Naples Pier is great for watching the sunset, watching fish, and seeing wildlife. The beach around the pier is nice. Over the years I've personally seen here various species of fish, sea birds, and even dolphins. Great for if you're visiting Naples, FL." [Source]
"They say the sunset from the pier is amazing, but we came during the day with the kids for fun in the sun. The beach is gorgeous, the white sugar sand common in the area. Parking is $.25 per 10 minutes in both the lots and meters nearby. If you park at 12th, you will enter directly at the pier. Watch dolphins, fishers and aggressive seagulls. Its worth the trip"
"Love going fishing its the best place to relax and have fun….. We go almost every weekend…. WE LOVE IT! <3"
Image Attribution: By User:quadell (Own work) [CC-BY-SA-3.0 (http://creativecommons.org/licenses/by-sa/3.0)], via Wikimedia Commons
For more on the Pier or homes and condos with a pier view or close to this area, call us anytime! We specialize in homes in Olde Naples and can find you the perfect location within walking distance to the Naples Pier.
More amazing things in Olde Naples:
Professional Olde Naples Realtor®
When it comes to buying or selling a home you need an agent that not only knows real estate but the area as well. At the Domain Group we strive to give 100% attention to our clients when buying, selling, renting or investing in Olde Naples real estate. We offer personal tours and all the listings from the most popular neighborhoods in Olde Naples such as 3rd and 5th Street, northeast Olde Naples, Bayfront and the Olde Naples Beach and Golf Club as well as local news and information. For real estate you can trust, call us anytime. We would love to help you find the right home in Olde Naples Florida. 239-898-5329