Naples Bay Community
Posted: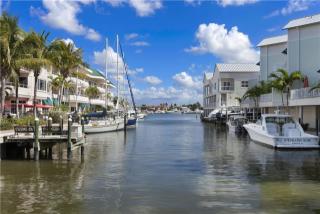 Naples Bay Community
For the boating enthusiast Naples Bay community located Southeast of Fifth Avenue, maybe ideally suited for your taste and your design. There are beautiful homes along the waterfront here and prices start at about $250,000 with several luxury estates and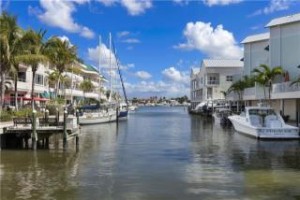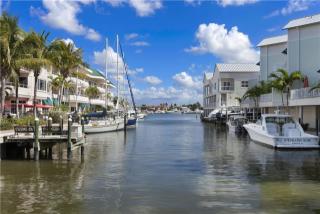 condominiums are priced upwards of $1-$2 million. Beautiful condominiums on the water feature boat docks, waterfront access, and floor plans with two and three bedrooms built just within the last 10 to 20 years. Many of these luxury condominiums offer spacious layouts of over 4500 ft.² and are priced at about $1.2 million.
Houseboats are also available here starting at about $50,000 if you're looking for a beautiful home on Naples Bay. Smaller homes such as one bedroom and one bath condominiums started about $250,000 for less than 400 ft.² but, you're so right on the water in a highly desirable neighborhood. Somewhere in the middle at around $500,000 are two and three bedroom condominiums of around 1500 ft.² set back from the water on Broad Avenue and 11th Ave. or North along 8th Avenue for around $700,000. There are a few single-family homes priced at about $800,000 on up.
Naples Bay community features many community centers such as Cambier Park and Landings Park right on the day. The Arthur L Allen Tennis Center features 12 courts and Cambier Park sports courts, fields, and playground equipment just north of the courts.
Naples Bay community is home to several waterfront restaurants such as the Wharf Tavern and a few clubs and societies such as the Collier County Audubon Society, Naples Boat Club and the Charter Club Resort Naples Bay
Naples Bay community was designed with boaters in mind and if this seems like your neck of the woods call us for a free tour of any current listings and homes for sale near Naples Bay in Olde Naples.image by local MLS
Your Olde Naples Realtor®
When it comes to buying or selling a home you need an agent that not only knows real estate but the area as well. At the Domain Group we strive to give 100% attention to our clients when buying, selling, renting or investing in Olde Naples real estate. We offer personal tours and all the listings from the most popular neighborhoods in Olde Naples such as 3rd and 5th Street, northeast Olde Naples, Bayfront and the Olde Naples Beach and Golf Club as well as local news and information. For real estate you can trust, call us anytime. We would love to help you find the right home in Olde Naples Florida. 239-898-5329