Oceanfront Homes in Olde Naples
Posted: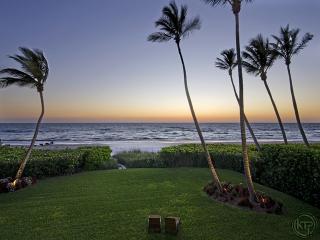 Oceanfront Homes in Olde Naples
Ahhhh, the salty sea air in your nostrils; the pelicans sailing along the shoreline, the tropical breezes coming up from the Caribbean; it's all part of the pleasure and the experience of living on the ocean in Olde Naples. Olde Naples stretches from S. Golf Dr. in the north to about 14th Ave just south of Naples Pier. Gulf Shore Boulevard runs North and South parallel to the ocean with numerous cul-de-sac streets that end of the ocean. If you're looking for the ultimate in oceanfront living, the homes along Gulf Shore Boulevard are sure to please.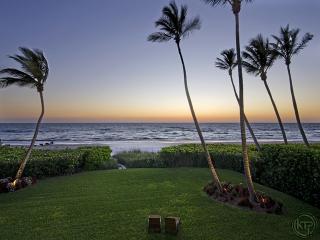 Homes along Gulf Shore Boulevard with ocean views and beach access range anywhere from $1,000,000 – $6 million. The average is around $2-$3 million for and oceanfront home. There are currently nine homes for sale in Olde Naples along Gulf Shore Boulevard with oceanfront access and views. There are even the possible and occasional lots and parcels of land along the ocean perfect for building. These lots may have been either a tear down, or a new subdivided property. There is currently and $11 million plot of land along the ocean at the end of 15th St. It's perfect and ready for building.
These luxury homes offer a fantastic oasis with an unobstructed view of the ocean. Swaying Palm trees, lush greenery, and endless sunsets greet the residents along Gulf Shore Boulevard. Many of these homes were built between 2000 and 2013 and all offer a luxury taste of oceanfront living.
Towards the North end of Gulf Shore Boulevard are neighborhoods with two homes between the Boulevard and the ocean so one will have unobstructed views of the ocean while the other will have beach access and possible peekaboo views of the beach. These homes range from about $2 million-$5 million.
If oceanfront luxury is your cup of tea, consider buying one of the new homes along Gulf Shore Boulevard with oceanfront views or buying a plot of land and building your dream home. It's all here in Olde Naples Florida.
More Homes in Olde Naples:
Professional Olde Naples Realtor®
When it comes to buying or selling a home you need an agent that not only knows real estate but the area as well. At the Domain Group we strive to give 100% attention to our clients when buying, selling, renting or investing in Olde Naples real estate. We offer personal tours and all the listings from the most popular neighborhoods in Olde Naples such as 3rd and 5th Street, northeast Olde Naples, Bayfront and the Olde Naples Beach and Golf Club as well as local news and information. For real estate you can trust, call us anytime. We would love to help you find the right home in Olde Naples Florida. 239-898-5329